---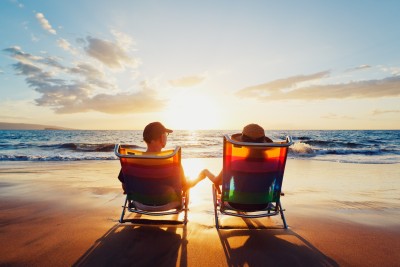 Life Insurance
Buying Life Insurance is not like any other purchase you will make. When you pay your premiums, you are buying the future financial security for your family that only life insurance can provide. It helps ensure that, when you die, your dependents will have the financial resources necessary to protect their home and provide needed income to help run that household. Their future expenses could include paying off a home or auto loan, funding retirement or education expenses, or just providing money to your loved ones for everyday expenses.
Why do I need life insurance?
Life insurance is an essential part of financial planning. One reason most people purchase life insurance is to replace income that would be lost with the death of a wage earner. The cash provided by life insurance also can help ensure that your dependents are not burdened with significant debt that may be associated with your death.

How much life insurance do I need?
Before buying life insurance, you should assemble personal financial information and review your individual family needs. The factors to consider include:
Immediate needs at the time of death including final expenses and funeral costs,
Funding for a readjustment period to finance a move or to provide time for family members to find a job,
Ongoing financial needs including monthly bills and expenses, daycare costs, college tuition or retirement income,
Although a careful evaluation is best, a general rule of thumb is to buy life insurance that is equal to seven to ten times your annual gross income.
What is term insurance?
Term insurance provides protection for a specific period of time. It pays a death benefit only if you die during the term. Most term policies will provide level coverage but some have decreasing protection. The premiums you pay will usually increase with age, however many plans today will lock in a premium amount for a certain length of time – say 10 or 20 years. There are no cash values with this type of life insurance (thus making it less expensive) unless you have purchased a Return of Premium Term Plan. This special type of term insurance will return all of your premiums paid in after the specified length of time you have requested coverage.
What is permanent insurance?
Permanent insurance provides lifelong coverage with level protection and level premiums. These policies are designed and priced for you to keep over a long period of time. Permanent insurance is usually a better value than term insurance when compared over many years. In addition to the death benefit, the plan will include a cash value account. This account can be used to skip payments if needed, pay future premiums, provide paid up life insurance, borrowed against, or cash surrendered if the coverage is no longer desired. With permanent insurance, you may request at the time of application that the cash values be added to your life insurance, resulting in an increasing death benefit. You may also request that special riders like Long Term Care protection be added to your premium.
Summary:
Choosing the right life insurance product is an important decision, but it can often be complicated. Our agency stands ready to assist you in determining what type of coverage fits your needs and budget. Rushing into a decision is never a preferred method of obtaining coverage. On the other hand, however, it is a very important decision that should not be put off in protecting your family.
---
Medicare Supplement Insurance
What is Medicare?
Medicare is health insurance for:
People 65 or older
People under 65 with certain disabilities
People of any age with End-Stage Renal Disease (ESRD)
The different parts of Medicare
The different parts of Medicare help cover specific services.
Part A (Hospital Insurance)
Helps Cover:
Inpatient care in hospitals
Skilled nursing facility care
Hospice care
Home health care
Part B (Medical Insurance)
Helps Cover:
Services from doctors and other health care providers
Outpatient care
Home health care
Durable medical equipment (like wheelchairs, walkers, hospital beds, and other equipment and supplies)
Many preventative services (like screenings, shots, and yearly "wellness" visits)
Part D (Prescription Drug Coverage)
Helps Cover:
Cost of prescription drugs
Part D plans are run by private insurance companies that follow rules set by Medicare.
---
Health Insurance
As with any type of insurance,  you need to become familiar with some basic guidelines before you begin to shop around for health insurance quotes. Our office understands the need to assist you in understanding the plan you will ultimately choose.
Although the variety of plans available can be confusing, most individuals and families are concerned with purchasing a major medical plan that will cover both sickness and injuries, as well as providing protection for hospitalization and doctor visits. Each plan can be customized to include special features like prescription drug cards and co-payments for doctor visits. One must understand, however, that these added coverages do not come at no charge to you as a consumer.
Besides the actual coverage provided, you will also want to familiarize yourself with some additional terminology. These terms would include:
Deductible – The amount you will have to pay toward medical expenses before the insurance company begins to pay claims.
Co-Insurance – The amount your company will pay after your deductible has been met. This is usually stated as a percentage (i.e. 80%) until you have reached a certain dollar amount (i.e. $5,000 or $10,000).
Network – Many policies will require you to see the doctors, hospitals and immediate care facilities within a Network. To avoid penalties, you will want to make sure any doctors and hospitals you prefer are in the Network designated to your policy.
Like other types of insurance, the purchase of health insurance requires the advice from an agency representing reputable companies. Our office stands ready to assist you in purchasing a plan designed to fit your needs and budget.
---
Annuities/IRAs
Annuities offer you a high degree of safety and are designed to help you meet your financial goals. Whether you are trying to fund your retirement, keep your retirement account secure and growing, or just want to build toward an income you cannot outlive, our annuity program gives you an investment alternative that allows your money to work hard for you.
An annuity is nothing more than a tax deferred savings account designed for the long-term investor. Tax deferred means you will not have to declare any interest earned until you begin to withdraw from the account. Annuities can also be provided for you with pre-tax dollars as in the case of an Individual Retirement Account.
The plans available include annuities in which you deposit funds for a specific length of time or make a deposit regularly, such as monthly or annually. In either case, you will be receiving a safe investment with strong guarantees to help build and keep that nest egg. One should be careful in choosing an annuity or IRA as penalties do occur when funds are withdrawn prematurely.
Helping you make the most of your retirement and taking control of your hard-earned money is one of many goals our agency has for our clients.